What We Do
We make interior concrete tile for floors and walls; concrete countertops; concrete brick in historic patterns; and exterior concrete tile for patios, pools, and walkways in several interesting textures. We make hand sculpted concrete pots and molded pots for flowers or garden ornamentation. And more!
We create beautiful colored concrete products inspired by tropical breezes, coconut palms, and the best rum in the world; using a palette with colors from the sea, the land, and the flowers we can create or match your decor. We make to order tile, brick, pots and special projects in hundreds of custom color, size and texture combinations... we make unique hand crafted building supplies here in the middle of the Caribbean Sea.
NEW PRODUCTS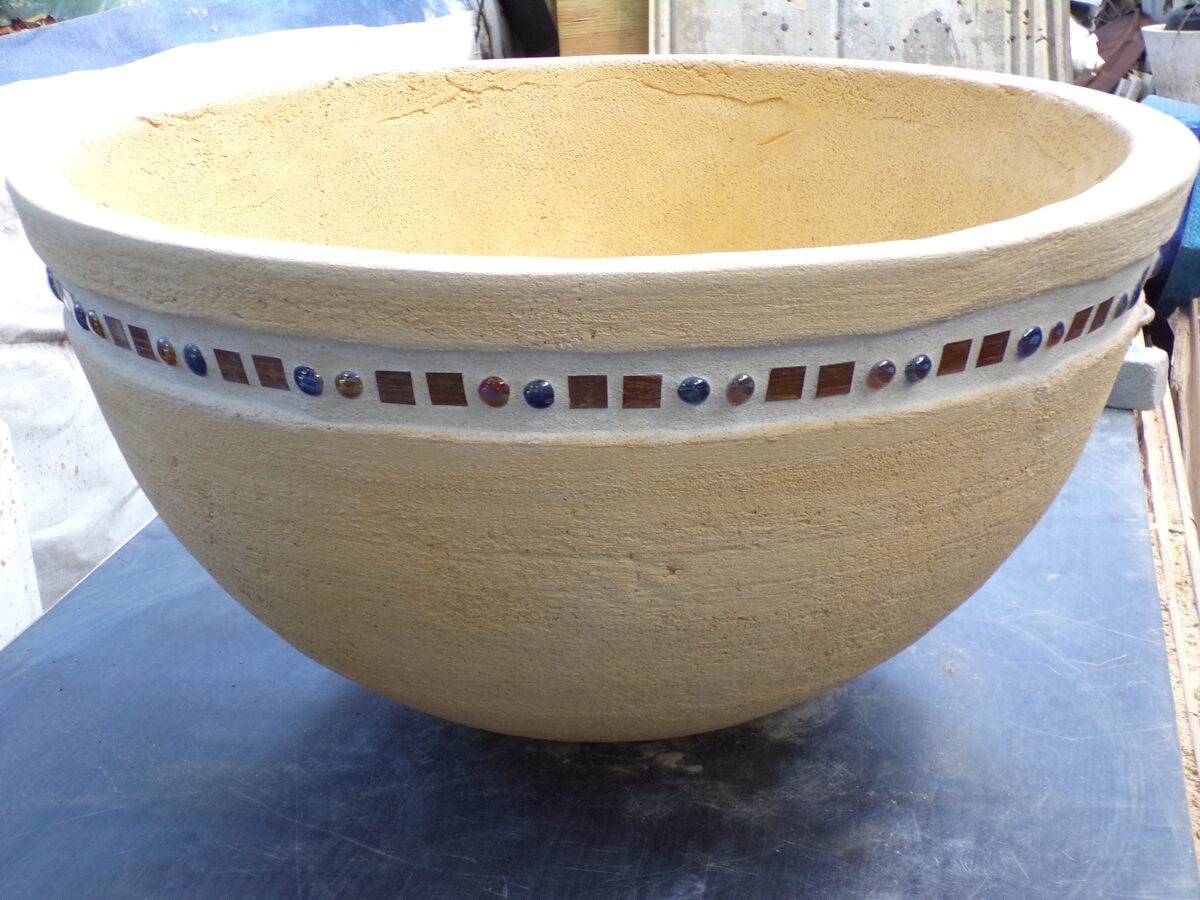 Deep bowl for planter or pond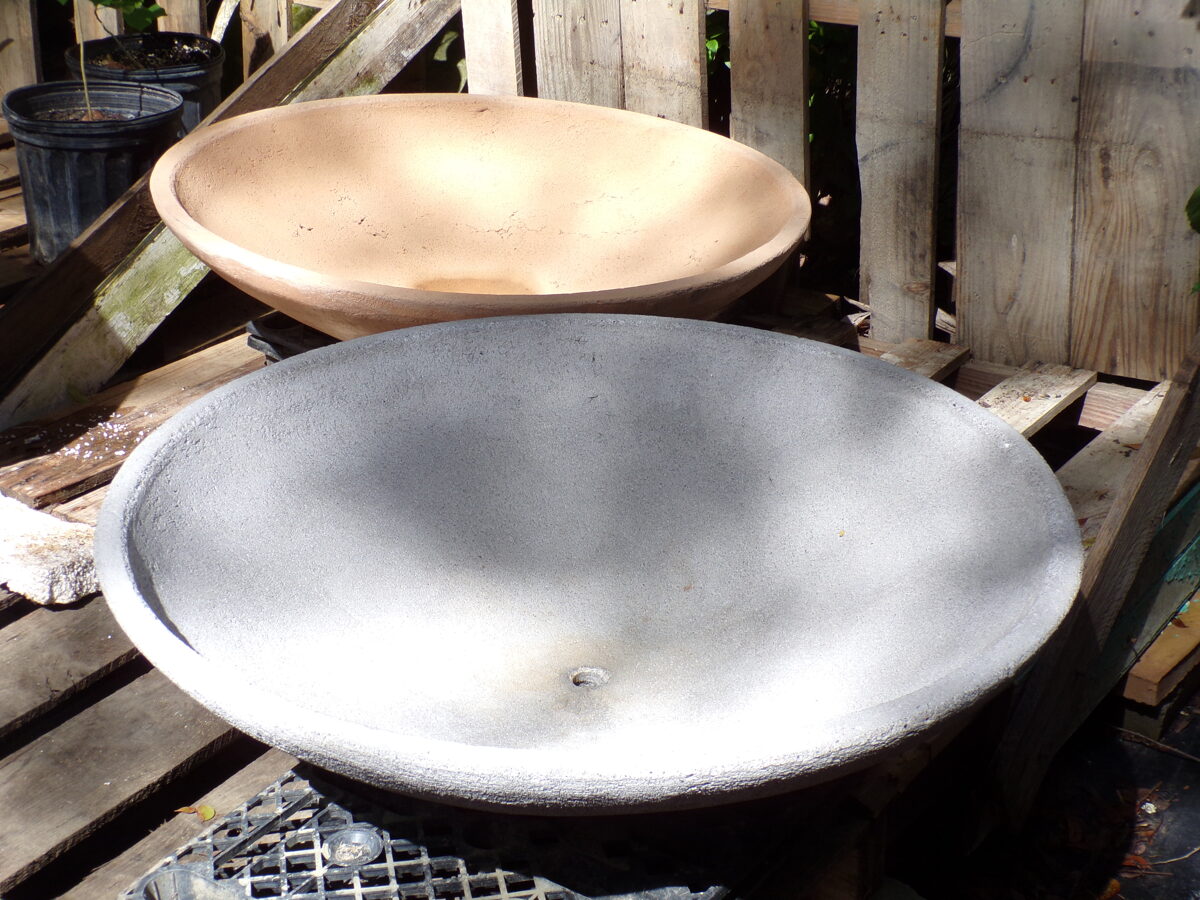 2 shallow planting saucers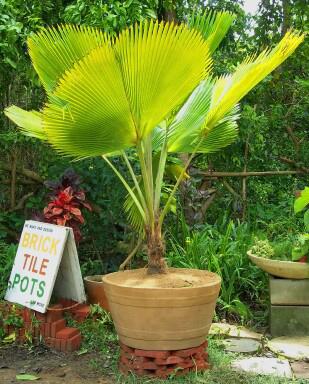 Large half-barrel planter, 40 gallons; 36"D x 20"H. See our Pots and Fountains page for more information.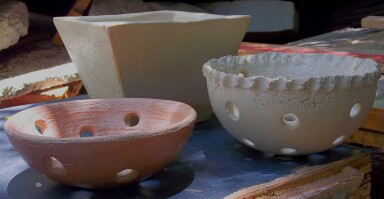 Small orchid pots and flower pots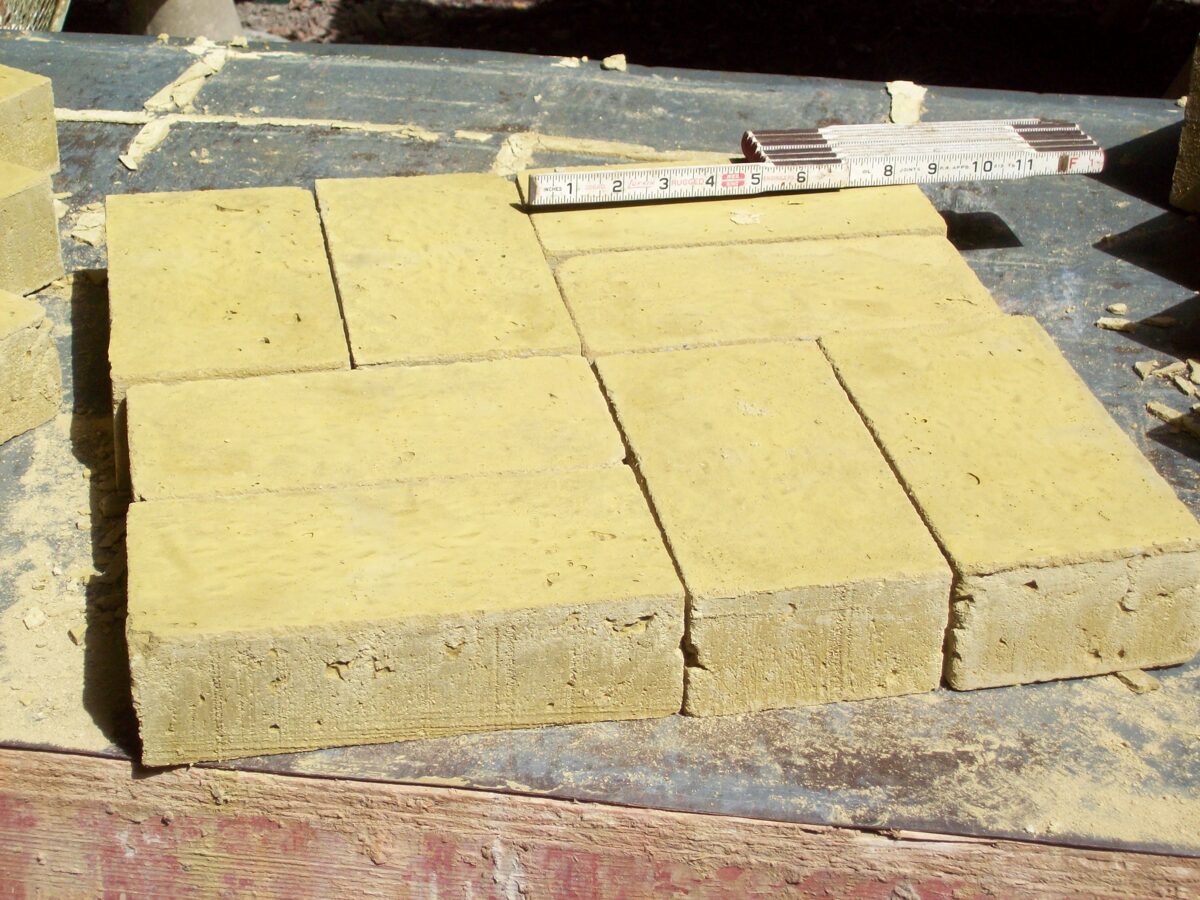 Vehicular brick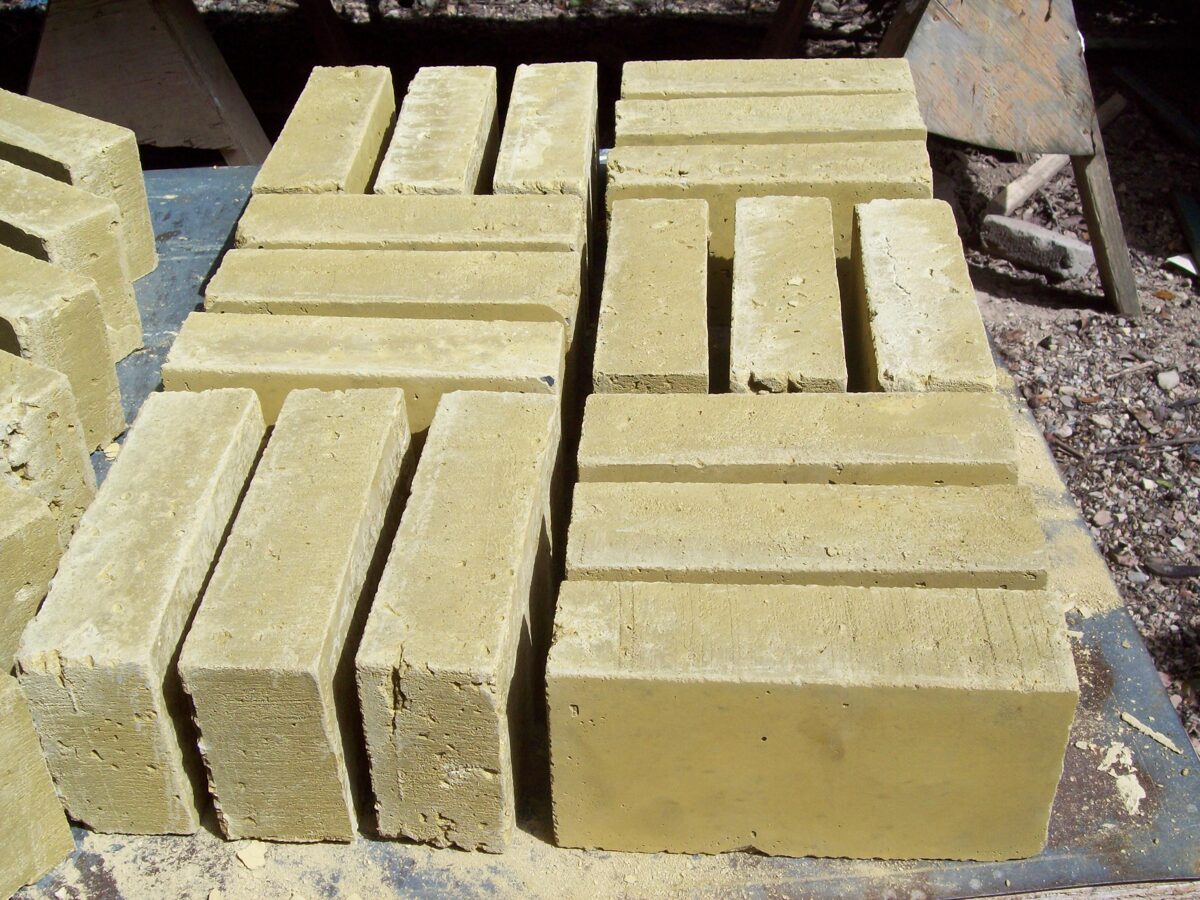 Danish pattern vehicular brick, 8 1/2" X 4 1/4" X 2 1/4", suitable for driveways with or without grass between; available in half brick and double brick. See our Danish brick page for more information.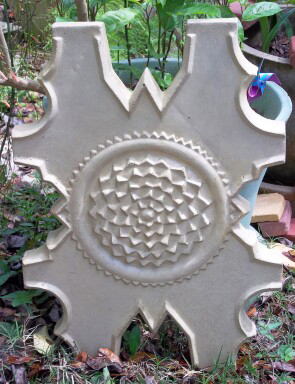 These sunburst blocks can be grey cement, to be painted to match your house, or they can be your choice pf colors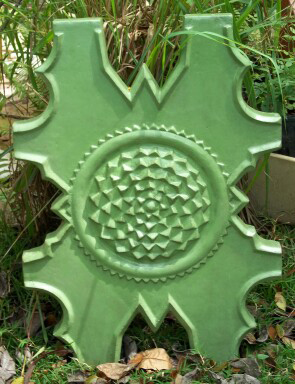 The original wooden plaque was carved by Peter Thurland for us c.1970. See our Balusters page for details.
We strive to create ART: floor tile, wall tile, table tops, countertops, and hand painted tile to complement your design; mosaics made with pieces of tile and brick, and miniature sugar mills for your garden. We create what you want. By hand. Out of concrete.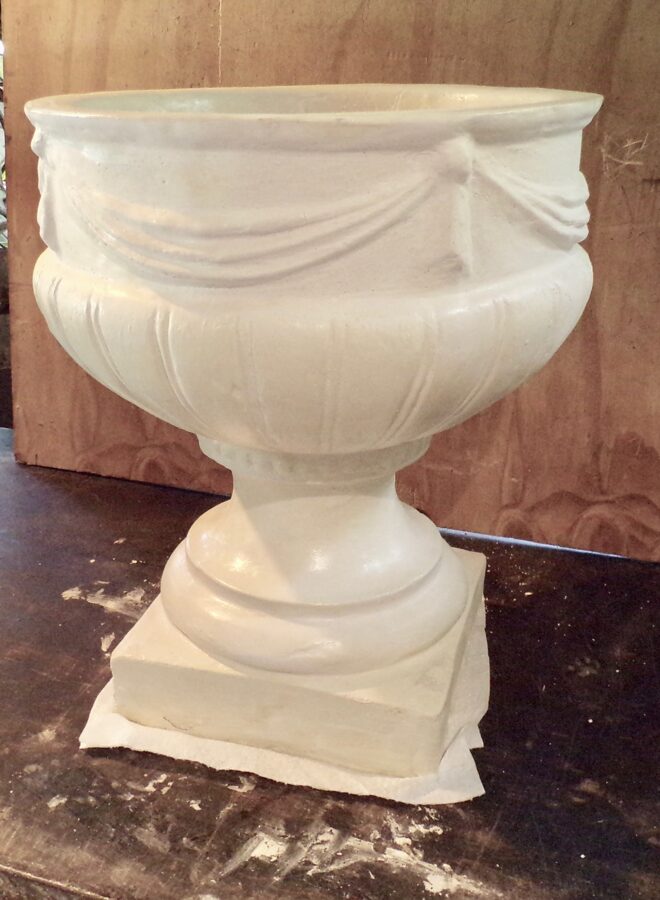 Replica of urn on Government House steps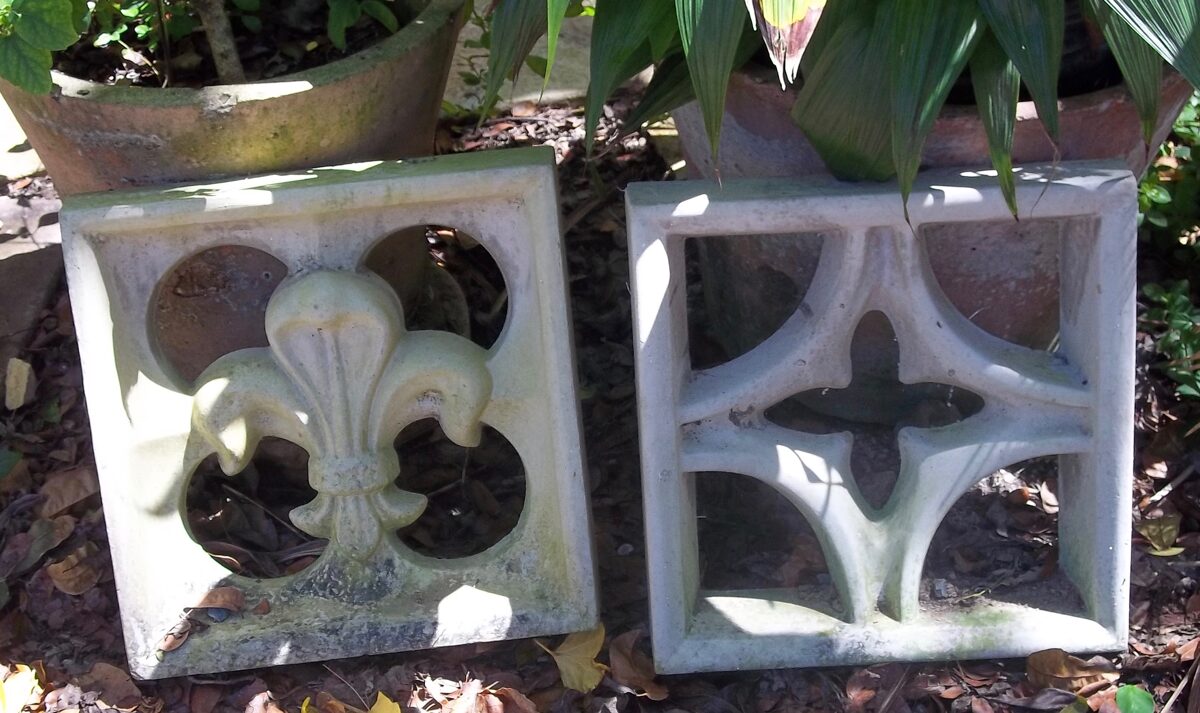 16 X 16 decorative block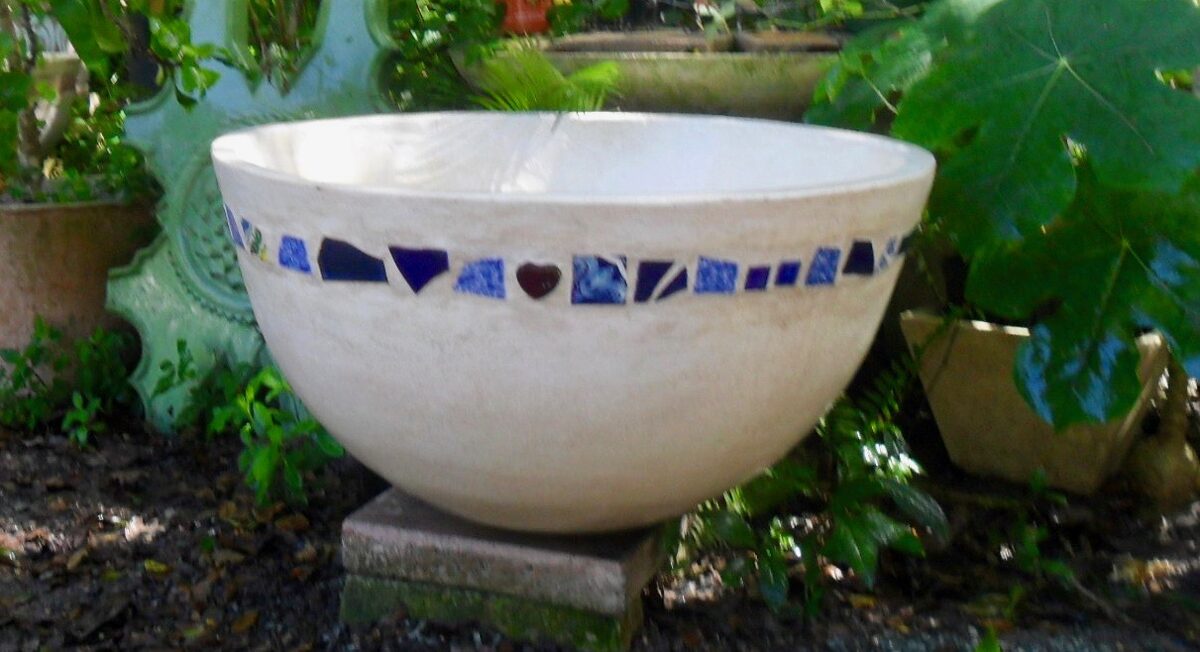 Deep bowl inlaid with broken tile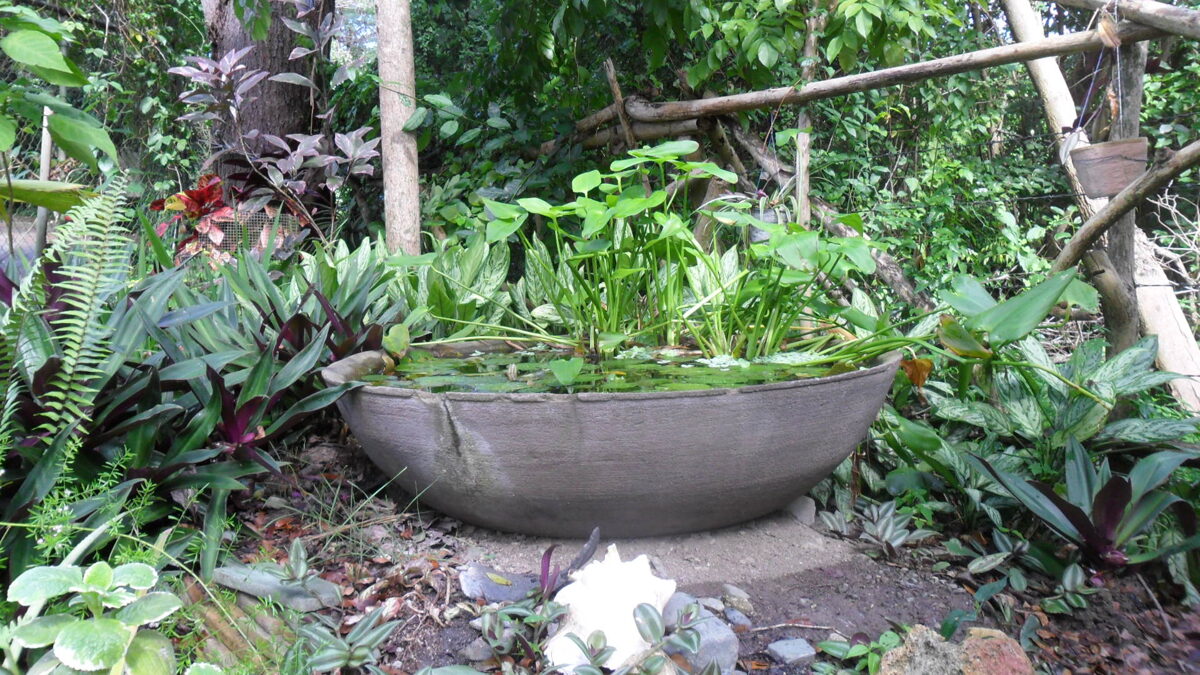 Replica copper
Deep bowl inlaid with brick pieces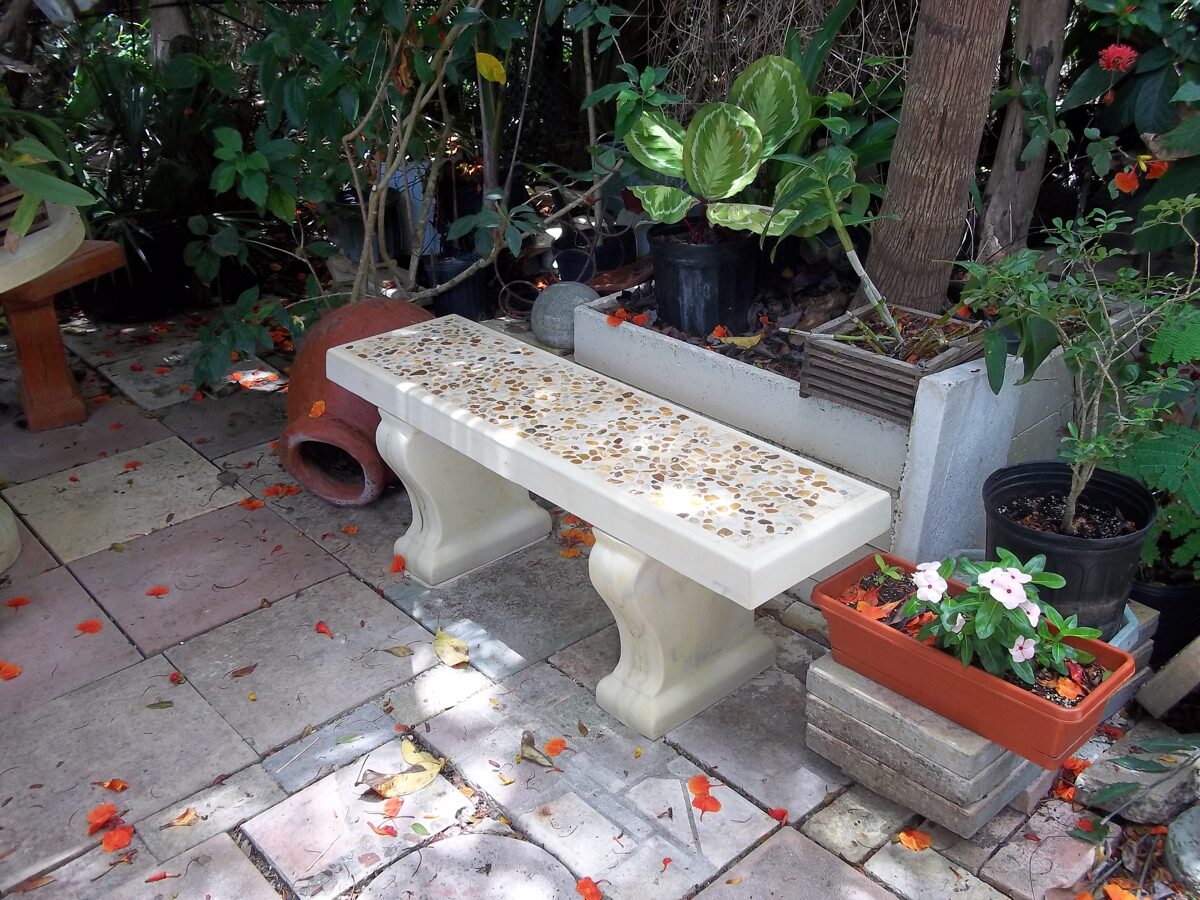 Pebble top bench in garden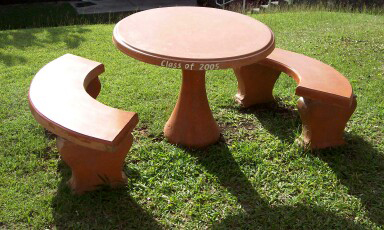 36" table with curved benches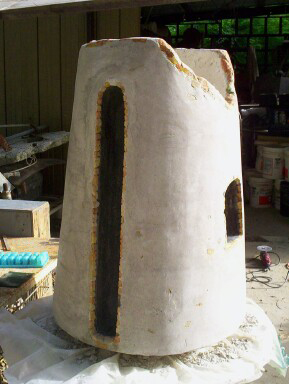 Sugar mill bonsai pot